We take the security and privacy of our customers very seriously.
You hear this a lot these days. Ironically, oftentimes after an organization's lack of commitment to security and privacy is exposed. It's one thing to claim data security is important, but it's something else entirely to take action and commit to it. That's why we're proud to share the CelerData and our suite of products are now certified as GDPR compliant.
Over the last few months, we've worked closely with recognized audit firms and security experts like GDPR Local to put processes, permissions, and technical safeguards in place to ensure the data you entrust us with (whether personal or commercial) is handled with care and kept secure. From the moment we collect it to the moment you request it, we're committed to your data's security.
GDPR compliance isn't the only step we've taken either. This past February, CelerData received its SOC 2 Type 1 attestation. This was a multi-month process including strict audits and close collaboration with a certified audit firm that only signed off once CelerData was able to prove we had concrete operational processes in place that adhered to the industry's best practices.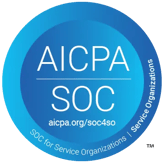 But our commitment to your data security doesn't end here. We continue to dedicate resources towards increasing our security posture and policies, and look foward to sharing news about our SOC 2 Type 2 status in the coming weeks.
We take the security and privacy of our customers very seriously. And we hope that through our actions, not just our words, you'll see just how serious we are. If you have questions about our latest certification or other matters of privacy, please refer to our privacy policy here or email us at privacy@celerdata.com.
copy success