Today, we're pleased to share that CelerData has been awarded its SOC 2 Type 2 certification. Following our SOC 2 Type 1 certification back in February of this year and our GDPR certification in August, this announcement marks a significant milestone in the work we're doing to protect the information and critical business data of every one of our stakeholders.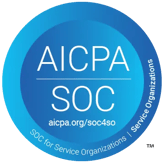 What Does CelerData's SOC 2 Type 2 Certification Mean for Customers?
While CelerData's SOC 2 Type 1 certification validated the design and security controls of our products and business operations as optimal for safeguarding customer data, our SOC 2 Type 2 certification takes that validation a significant step further by tracking and ensuring that these designs and controls remain effective and maintained in the long term. As we stated previously, It's one thing to claim data security is important, but it's something else entirely to take action and commit to it. If our Type 1 certification was us showing data security was important, our Type 2 certification is proof of our commitment.
Where Can Users Find More Information?
If you have questions about any of our certifications or would like to request a copy of our attestation reports, you can either submit a request through our Contact Us page or by emailing our privacy team directly at privacy@celerdata.com.
Strengthening Our Commitment to You
We're proud of our certification, but that doesn't mean our work is finished. We're continuing to invest in our security and operational processes to ensure that the data of our users, and their businesses, remains safe. This includes ongoing efforts to audit and certify our products under increasingly rigorous standards such as ISO 27001, PCI, and USDP. We greatly appreciate the trust placed in us by our partners and customers, and we hope that today's announcement confirms that your confidence in us is deserved.
copy success